<3rd Seminar Report>What I have been thinking about in the Kingdom of Thailand
On 4th of October, 2019, the 3rd "Academia Clinical Development Seminar" was held at Multi- Media Hall Center of The Medical Innovation and Translational Research.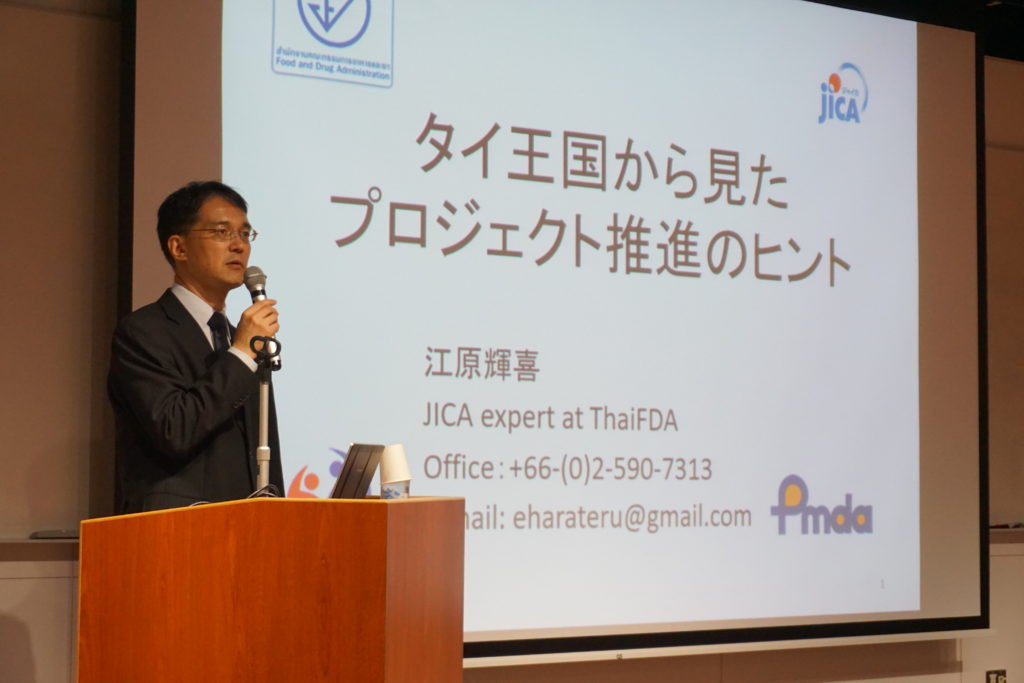 We welcomed Dr. Teruyoshi EHARA, who is an expert in the dispatch of the Kingdom of Thailand, the Japan International Cooperation Agency (JICA), from Bangkok, Thailand, and he gave a lecture under the title of "Tips for promoting your project in Thailand: What I have been thinking about in the Kingdom of Thailand"
First of all, he explained an overview including location and economic conditions in Thailand, and then he mentioned of Thai Ministry of Health and Thai Food and Drug Administration (Thailand FDA), also Japan-Thailand cooperative relation.  He also introduced "JICA as well as "Regulation affairs projects" in order as promotion of practical projects.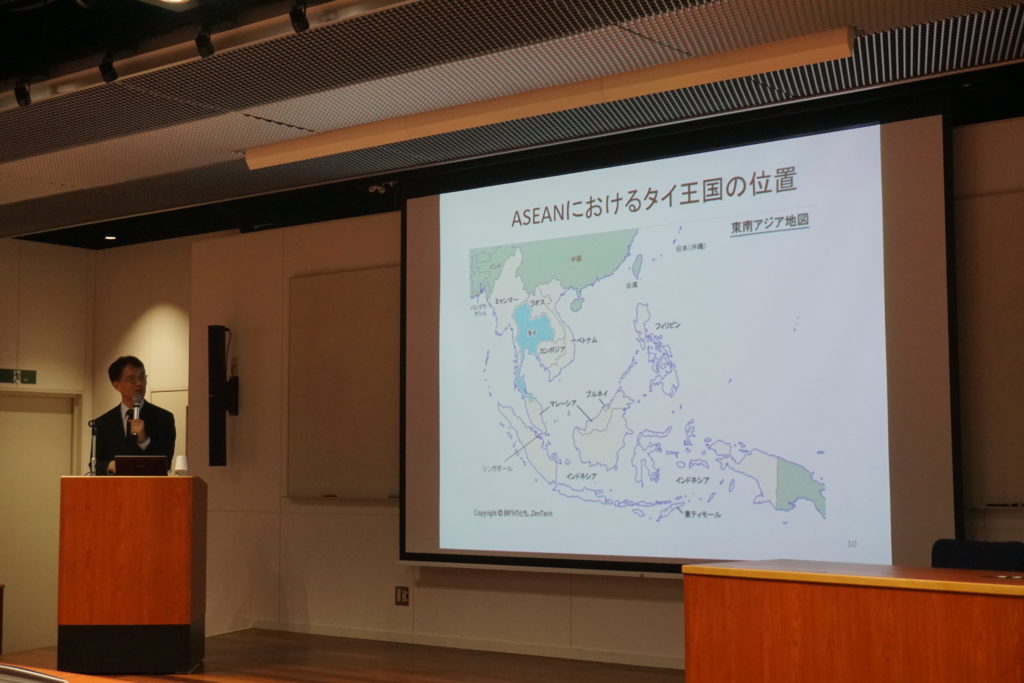 In addition, he advised that social media (SNS) should be used effectively as one of the key communication tools to promote Research & Development cooperation with Thailand smoothly. It was exciting because the information could only be obtained from local experience.
We have often visited Bangkok, Thailand, and have deepen our engagement through symposiums and conferences on clinical research. However, since the local language and written characters are so far apart from those of Japanese and English, it is difficult to obtain detailed information. This is one of the main reasons we held this seminar.
In fact, although there are limited web page in the Thai FDA website that are written in English, almost all descriptions with respect to laws and notices are conveyed only in Thai language, and very few are translated into English.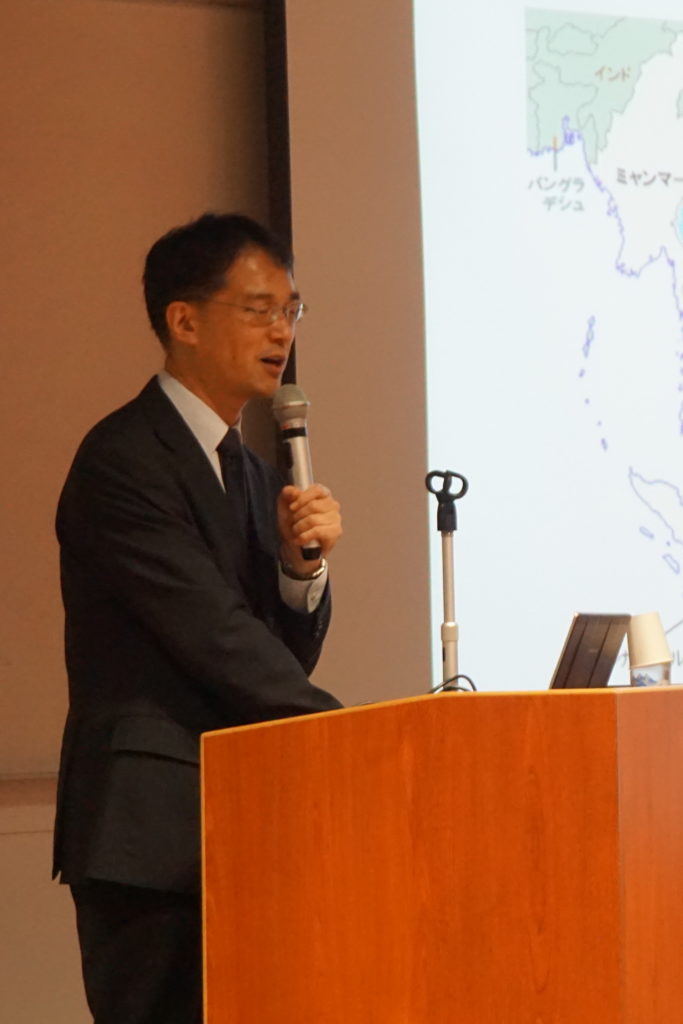 As the major and final goal of Thailand FDA project, he told us that they develop and strengthen examination skills and knowledge of personnel related to regulatory approvals, and increase the number of internal expert staffs, and strengthen the cooperative ties and relations between Thai and Japan.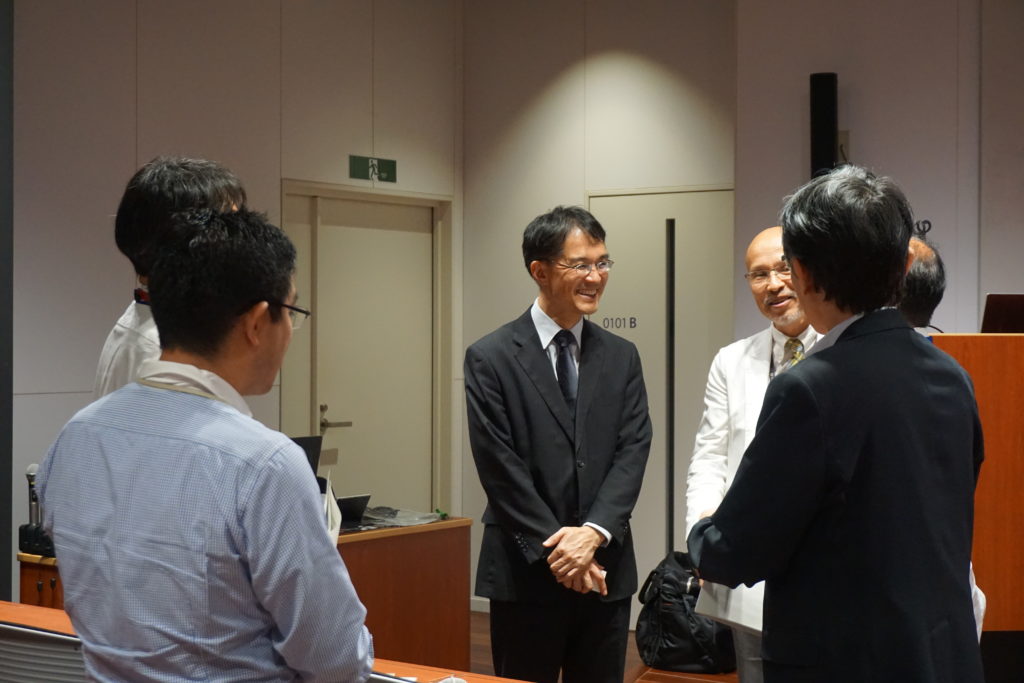 Our next 4th Academia Clinical Development Seminar will be held on Friday December 13th 2019, starting from 5:30 pm at the Multi Media Hall. The lecturer will be Dr. Akihiro WATARI from Ministry of Health.  We look forward to your participation. Don't miss it!