We Visited the Asan Medical Center in Seoul and Participated in KoNECT International Conference 2018.
On the chilly morning, 31st October, 2018 our deligation, Prof. Akira Myoui, director of the center for medical innovation, Dr. Daisaku Nakatani, vice director of the center for global health, Dr. Chisa Tabata and two secretariats visited Asan Medical Center in Seoul, Korea, located by the Hangang River.
Prof. Kyung Won Kim and his team warmly welcomed us. Prof. Kyung Won Kim lectured us about the Central Imaging Core Lab in Asan Medical Center, and we introduced our activity at the department of medical innovation. Both presentations gave us a wonderful opportunity to exchange our opinions, confirm our current situations and new discoveries for further collaborations in the future. After the meeting, they showed us around their extensive facilities and politely answered our questions one after another.
We were very impressed with their professionalism, along with the AMC's presentation, enormous facilities and equipment. It became the most meaningful meeting ever.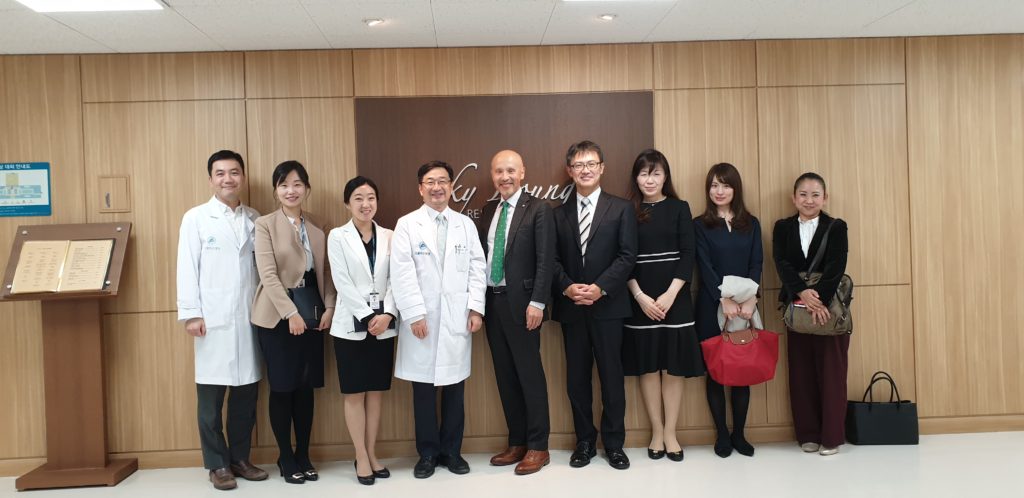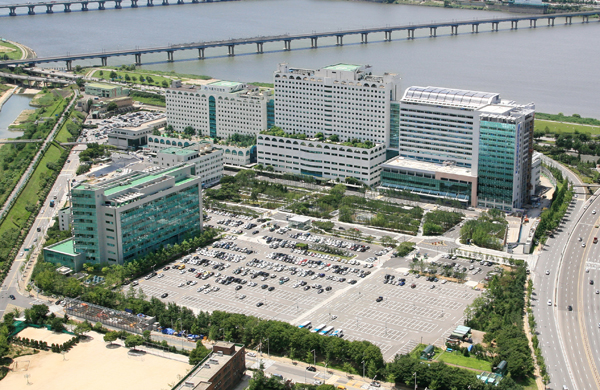 (Photo from Wikipedia)
The next day, 1st November, Dr. Nakatani was invited as a guest speaker for the session of "Role of Clinical Trial Centers in Global Collaboration". He gave a talk with the title of "Overseas Engagement of Clinical Research to Develop Academic Seeds: Efforts of Osaka University Hospital", and introduced the current issues associated with conducting global clinical trials and how we carry on multi regional clinical trials (MRCT) under the circumstance of Japan Consortium of Clinical Research Core Hospital (J-CCRC). He also shared some of our supporting projects.
After his 25 minute speech, Dr. Deborah Chee who is the president of Korea National Enterprise for Clinical Trials (KoNECT) gave comments on issues about across border of budget from the government which hopefully needed to be resolved soon. Also, a doctor from Korea public university network, gave a huge praise toward our supporting projects and expressed future joint collaborations.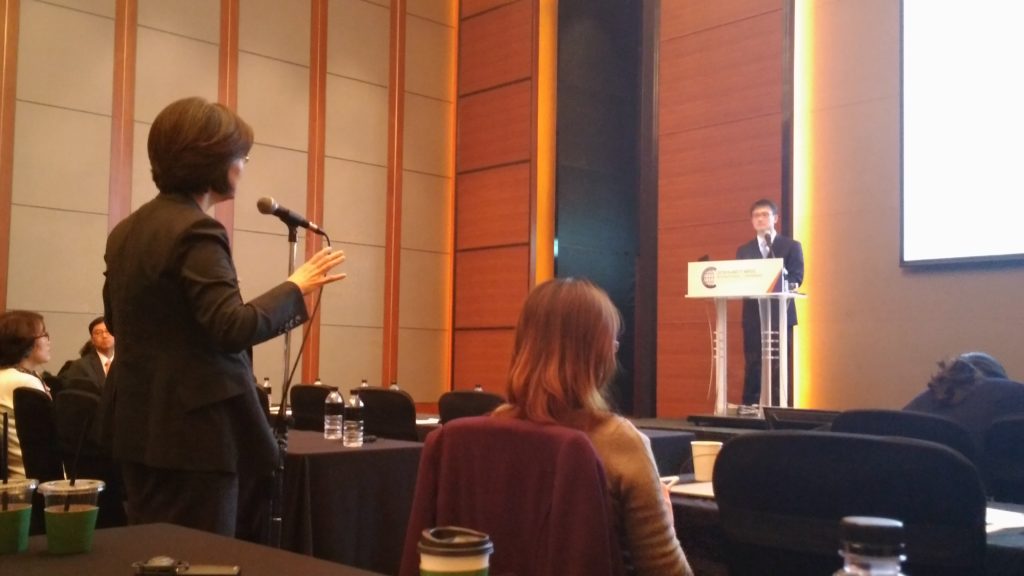 There were more than 1000 estimated attendance from academia, private sectors, and relevant ministry. The venue was full house which indicated the success of the conference. We would like to thank KoNECT team for giving us such wonderful opportunity.
This visit to Korea was much impressed and fruitful. We hope this opportunity makes us perform further collaboration and advance to conduct multi regional clinical trial.