<5th Seminar Report>International harmonization at PMDA and activities of PMDA-ATC
On January 24th, 2020, the 5th "Academia Clinical Development Seminar" was held at Multi- Media Hall Center of The Medical Innovation and Translational Research. We welcomed Mr. Yoshimasa YOKOYAMA, a member of Office of International Cooperation, Pharmaceuticals and Medical Devices Agency (PMDA). He gave a lecture under the title of "International harmonization at PMDA and activities of PMDA- Asia Training Center for Pharmaceuticals and Medical Devices Regulatory Affairs (PMDA-ATC)".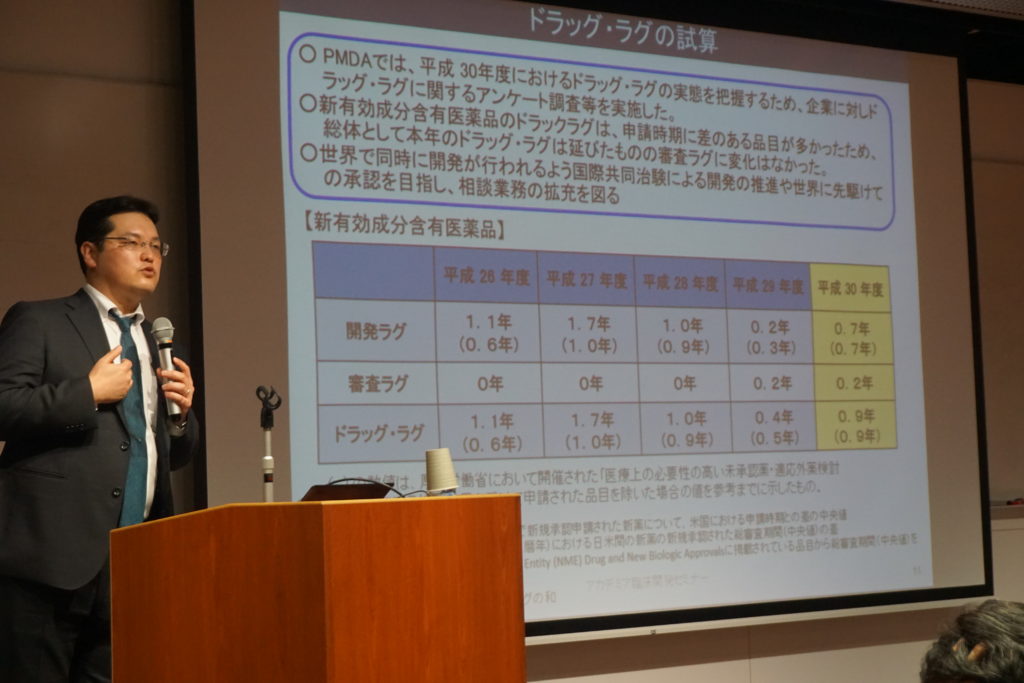 At the begging, "Many people ask me where this center is. I used to answer that PMDA-ATC is not a training facility, but a training program" he said. Then, some audiences who recognized it as training facility understood it as misunderstanding. The lecture started peacefully because his comments made them relaxed.
The main theme of his lecture consisted of topics related to international expansion conducted by PMDA. He explained three targets and five implementing strategies to achieve them. The targets and strategies are as follows:
Target1: Contribution to the world through pioneering efforts
Target2: Maximization of common profit with other countries and regions
Target3: Sharing wisdom according to needs of other countries and regions
Strategy1: Activities ahead of the world and information transmission to each country
Strategy2: Internationalization of pharmaceutical regulations and promotion of global cooperation
Strategy3: Efficiency of each survey for future international work sharing
Strategy4: Further contribution to international regulatory harmonization
Strategy5: Providing information and training that partner countries or regions need due to infrastructure development.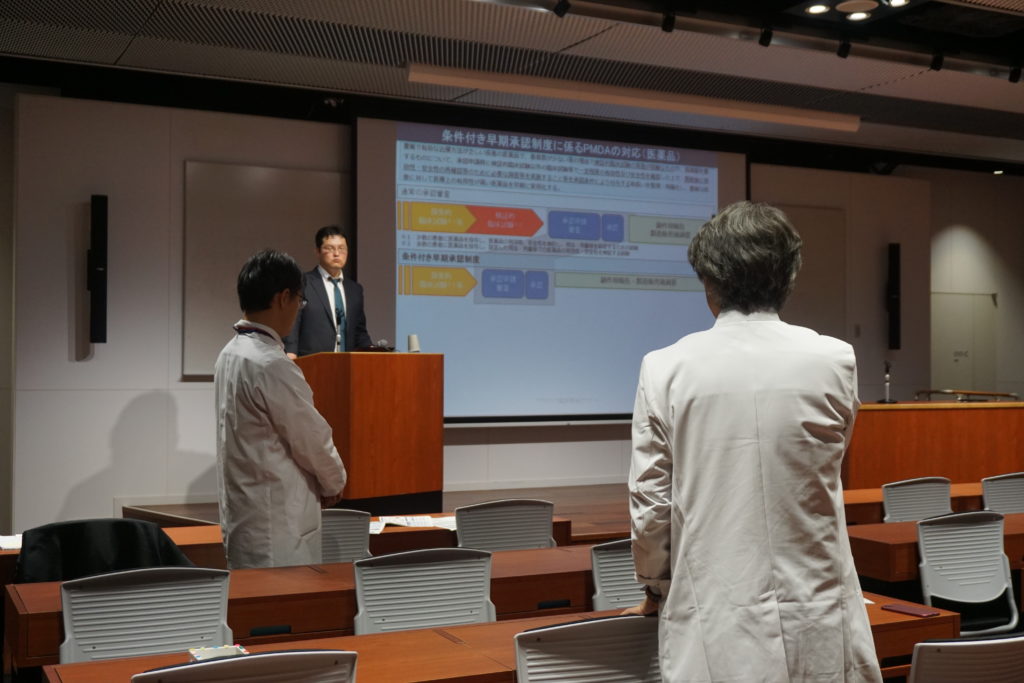 Through these activities, the Kingdom of Thailand has adopted the Japanese Pharmacopoeia as a reference. This became to make Japanese medical products exported smoothly. In addition, in October 2019, Australia decided to consider Japan as one of the country for quick review of medical drugs or deceives, leading to get regulatory approval of Japanese products more quickly than before in Australia.
We understood PMDA's efforts for a harmonization related to the regulations among countries, and felt that the differences in the regulations among the countries have been getting smaller. As PMDA has made it easier to expand medical products overseas, our team, responsible for the role of supporting Global Clinical Trial, would like to further promote it and quickly expand academia seeds overseas on the track.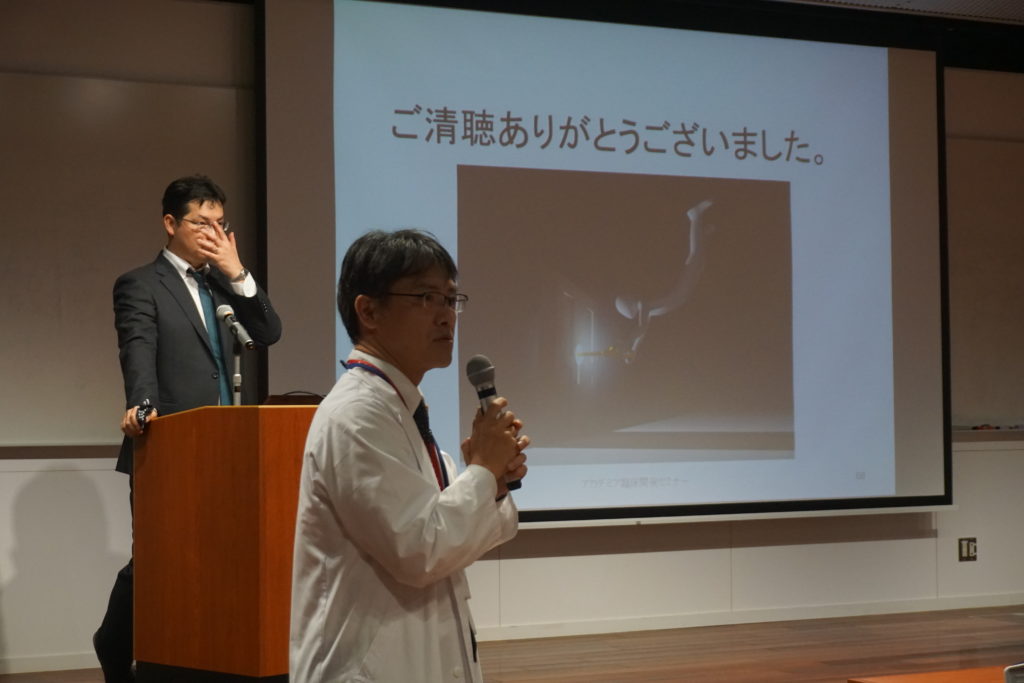 Next Academia Clinical Development Seminar will be held on Friday March 13th 2020. The lecturer will be Dr. Masaki TAIRA from Ministry of Health Labor and Welfare. We look forward to your participation.