Global Projects Kick Off Meeting in Bangkok
On February 27th 2019, Our team participated in a kick-off meeting at Lerdsin hospital, Bangkok, Thailand, with doctors from Lerdsin hospital, Chulalongkorn university hospital, Bangkok hospital, Rajvithi hospital and Bhumibholadulyadech hospital, discussing our global projects including "Custom-Made Surgical guide and Bone Plate" by Dr. Murase, and "Collagen Meniscus Substitute" by Dr. Nakata.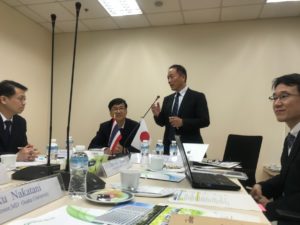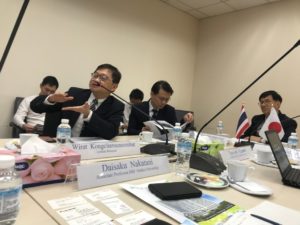 After their presentation for each project, we discussed how to get regulatory approval both in Japan and Thailand, and transfer surgical techniques from Japan to Thailand in order to conduct these surgical procedures in daily clinical practice.
Hopefully, the surgical techniques with these new devices that they have proposed will be installed in dairy clinical practice in Japan as well as in Thailand in the near future.