~Global clinical development in particular focused on oncology field~
Would you like to join in our 2nd Academia Clinical Development Seminar?
Hello, this is Global Clinical Research Support Office and we held the 2nd Academia Clinical Development Seminar on the 25th May in the Multi-Media Hall at Center of Medical Innovation and Translational Research, Osaka University Hospital.
We were very pleased to welcome Dr. Hironobu SAITO PhD from Daiichi-Sankyo CO., LTD. He is a vice president of the oncology clinical development. In the past, he experienced being a chairperson of ICH project committee.
Due to his career and background, the lecture was addressed under the theme of the global clinical trials from the pharmaceutical industry perspectives.
In the lecture, the mainly 3 topics were widely spoken: "Global Guideline (ICH)", the "Preparation and Strategy of Clinical Trials (especially, the importance of the accredited development process in oncology)" and "Human Resources that could play an Active Role in All Over the World"
All of the topics continuously attracted all the participants' curiosity during the interval of the lecture all the time.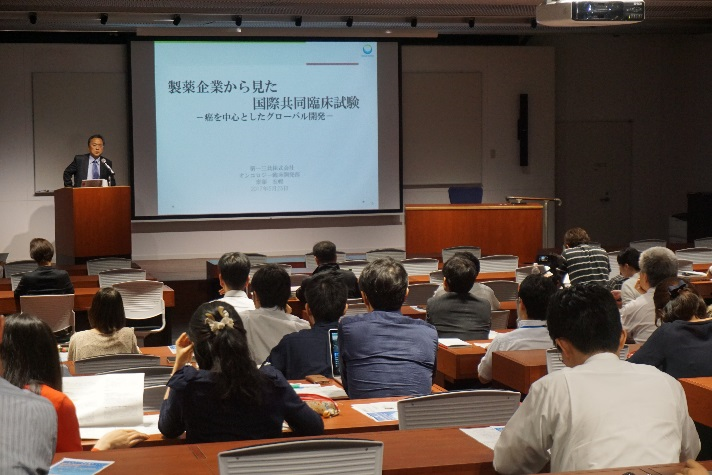 Europe and America tend to run it in the China which is having bigger market rather than Japan, under the certain situations Japan faces the huge negative transition.
Therefore, he told us that now is the time for academia and pharmaceutical industry should work together to produce the superior medicament and raise the persons could play an active part in global communication.
We, the members of Global Clinical Support Office, also reconsidered our tasks again.
When it comes to the Q&A section, within less than a second, many interesting questions and comments were posed to the lecturer.
What are the big differences and positive expectations for global clinical trials between academia and industries?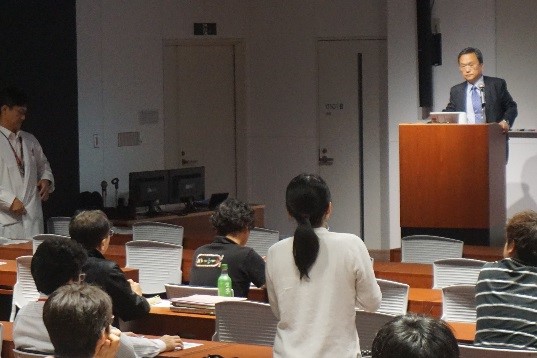 As for the global trials, which stage is the most suitable to be performed to have the positive meaning?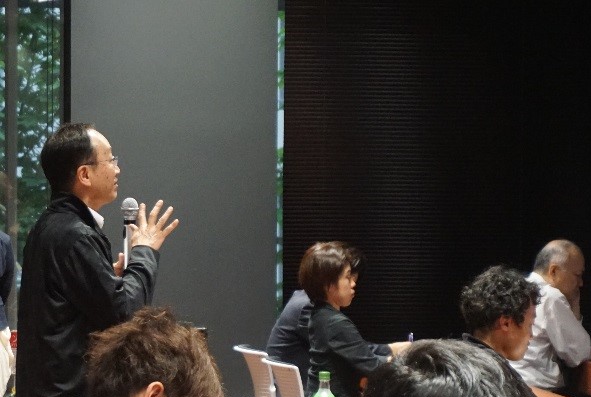 One of the thick question was about the adjustment of Investigators when the global trials were planned,
How Japanese investigators could take the initiatives or leadership on the global trials?
Overall, a lively questions-and-answers session was conducted and Dr. SAITO gave us sincerer positive answers and kindly advice to all questions.
We hope if anyone in you could deepen the knowledge and education more in the field that you think it suits your interests from the Academia Clinical Development Seminar.
The next seminar would be held on 22nd June at the same place between 17:30 and 19:00.
Please visit the venue with your colleagues and we look forward to welcoming you!