"Accepting trainees for the Human Resource development Program implemented by National Center for Global Health and Medicine"
On January 29th, 2020, when the cold weather eased, Osaka University Hospital held a lecture as part of the Human Resource Development Program "Experimental model for capacity building of clinical research professionals in developing countries" implemented by National Center for Global Health and Medicine (NCGM), and we welcomed 13 trainees from the Philippines, Thailand, Vietnam, Indonesia and the Republic of the Congo who were medical workers and engaged in clinical research, and Dr. Sifa who is an Project Manager, Director. Ichikawa, Program coordinator. Narita and Makino and other members from NCGM's International Trial Department also proactively participated in the lecture.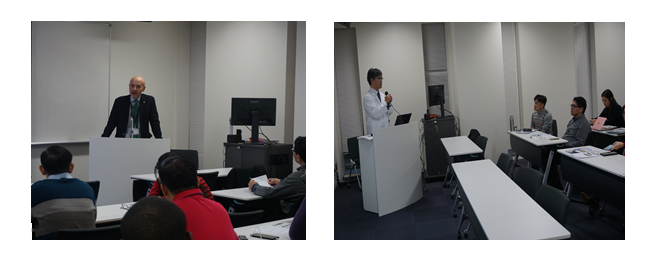 Dr. Akira Myoui (Director of Medical Center for Translational Research, ), Dr. Yoichi Yamamoto (Director of Academic Clinical Research Center) and Dr. Daisaku Nakatani (Deputy Director of Center for Global Health) presented the activities of each center, translational research projects, individual research seeds, and efforts of Office for the Protection of Research Subject  for approximately 30 minutes respectively.

After that, Q and A session on the activities and details was held. This session was so active that we had to make significant change of the schedule in the morning. Especially concerning Tuberculosis, a major infectious disease in the Philippines, Indonesia and Thailand, many participants asked for opinions and advice from the Japanese point of view.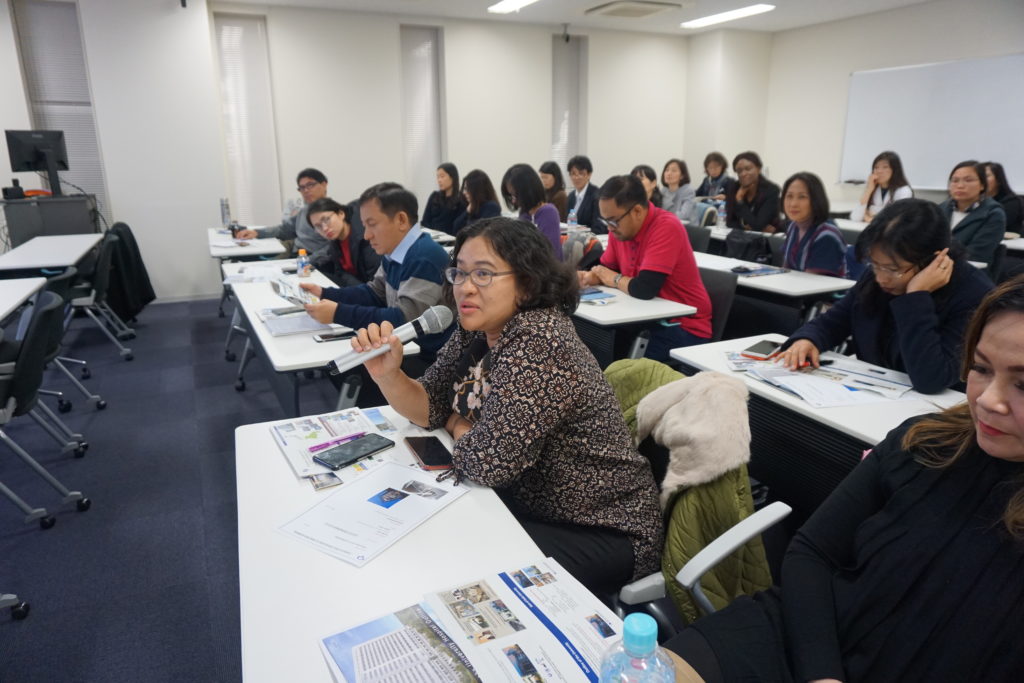 After lunch, we showed around all the participants to the facilities of Phase I (CTU-Clinical Trial Unit) and the Cell Processing Facility. At the end of the program, Dr. Nakatani concluded with a speech saying, "Shall we deepen our cooperation through global clinical research, so let's keep in touch for our further connection!"