1st Core Clinical Research Hospital Global Clinical Trial Development Meeting
We truely thank you for your kind attention to our website. We are happy to announce that "1st Core Clinical Research Hospital Global Clinical Trial Development Meeting" was held on this last August 30th at Cancer Board Hall, Oncology Center, Osaka University Hospital, jointly hosted by Osaka University Hospital and National Cancer Center Hospital which are both Global Clinical Trial Core Centers.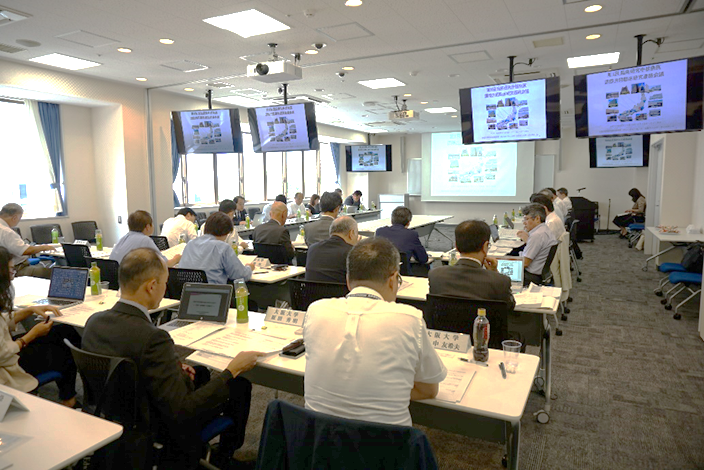 1st Core Clinical Research Hospital Global Clinical Trial Development Meeting
We welcomed total of 18 members from Tohoku University Hospital, National Cancer Center Hospital East, Chiba University Hospital, The University of Tokyo Hospital, Keio University Hospital, Nagoya University Hospital, Kyoto University Hospital, Okayama University Hospital, Kyushu University Hospital and one guest from Kitasato University Hospital as an inviter of Keio University Hospital.
Began with the greeting of Prof. Koji NISHIDA, Director of Department of Medical Innovation, then toward reconsideration of the purpose of holding this plenary meeting and continued to the introduction of current global clinical trials as well as the trials and research with international expansion plans based on the factsheets which were subimitted from the each core clinical research hospital in advance.
During the 10 minutes presentation, the good preparation of many explanatory material slides and both good and past difficult experiences were thoroughly provided. A great variety of contrivances were made and any contents of substantive session could attracted participants.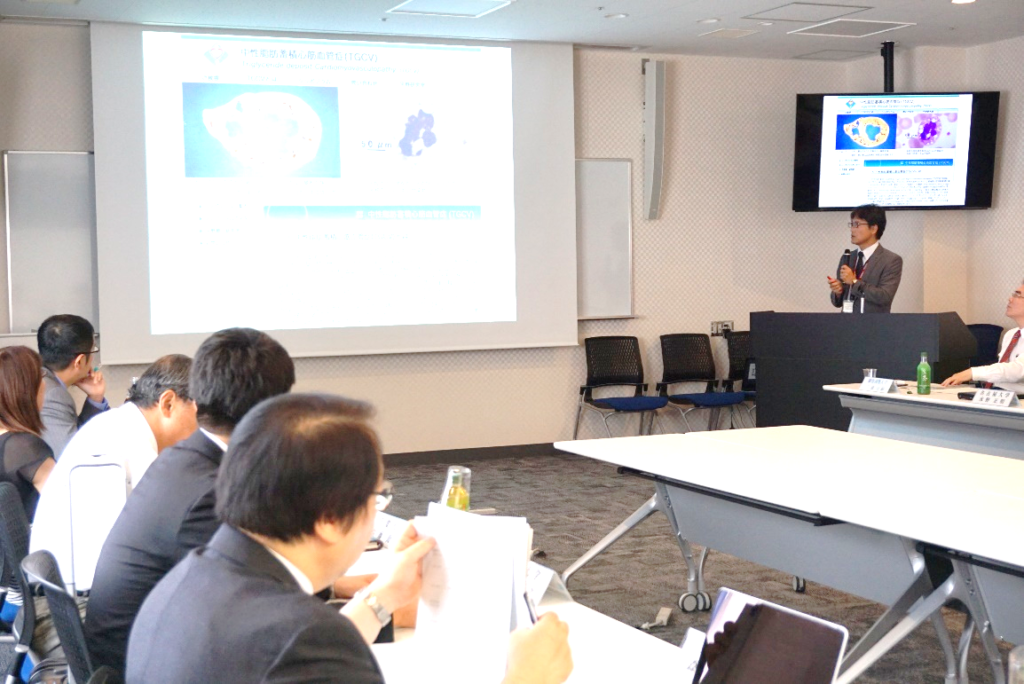 Global Clinical Research Support Office Director NAKATANI's presentation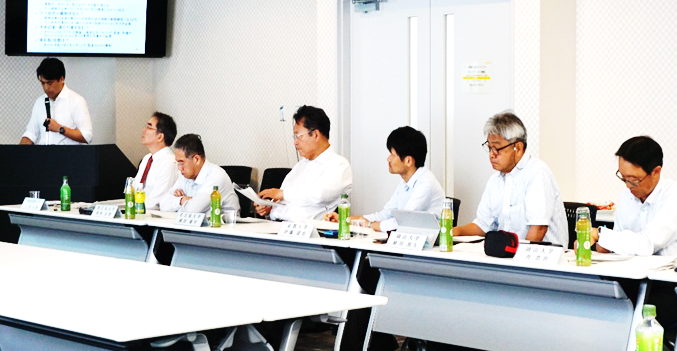 National Cancer Center Dr. NAKAMURA's presentation
Because we don't have many opportunities to match direct faces, the real intention was born from the members such as sharp opinions, innovative ideas, current issues and more while sometimes smiling and sometimes seriously and sometimes excitingly in the Q & A session. Therefore this discussion became lively time and continued beyond the scheduled time.
Thankfully we have received many good ideas and advice to 3 projects we introduced, hence we promised to put even more efforts to promote the further outcomes.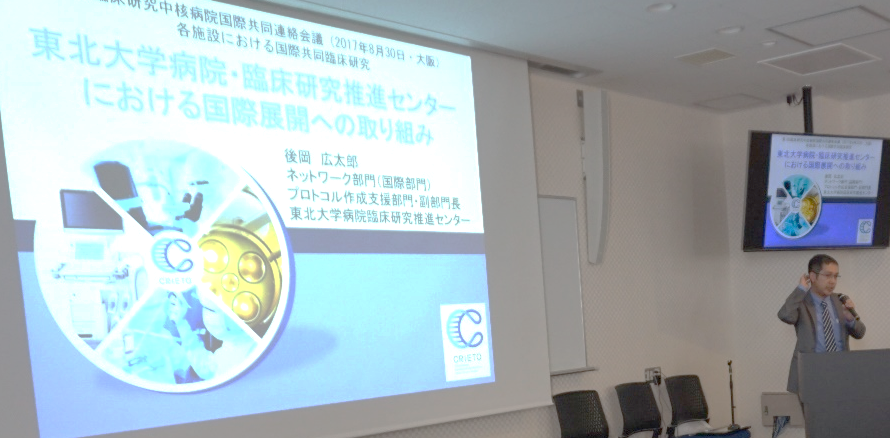 The presentation of Dr. NOCHIOKA from Tohoku University Hospital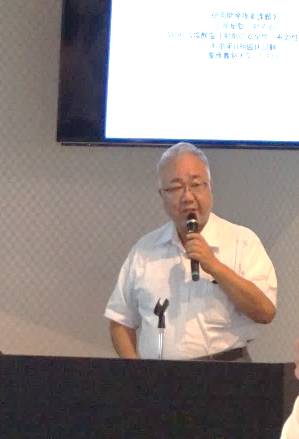 The presentation from Dr. TAKENAGA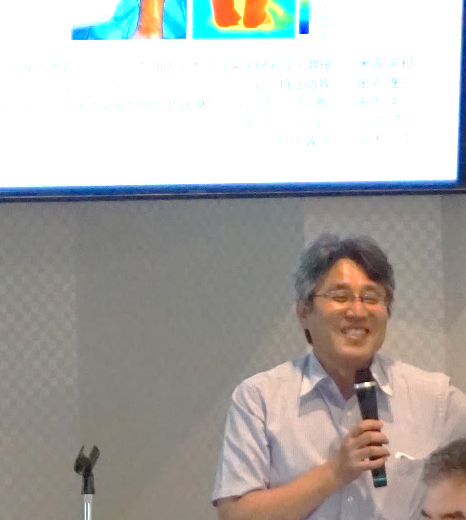 The presentation of Dr. TODAKA from Kyushu University Hospital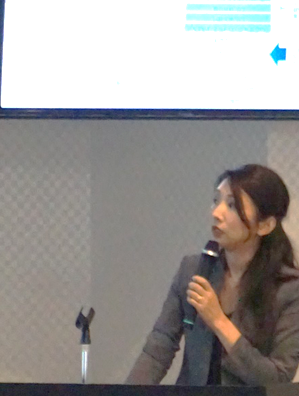 Dr. KISHI's presentation: The University of Tokyo Hospital
Toward the second half, GCRSO presentation which served to provide information was given, and the title was "Research fund related to infectious diseases - Integration of fund and clinical trial support" and briefly introduced CRIGH-The Clinical Research Initiative for Global Health organized by ECRIN - European Clinical Research Infrastructure Network in which we have been belonged to since this January.
In the last session, each member gave a comment and impression in a word by word, then we received a closing remark from Prof.Yasuhiro FUJIWARA, National Cancer Center and finished the 4 hours meeting.
After the meeting, finally we unleashed the tension, many of participants could exchange their business card while receiving good words for gratitude, positive feedbacks and overall though of meeting and expectations toward the next meeting.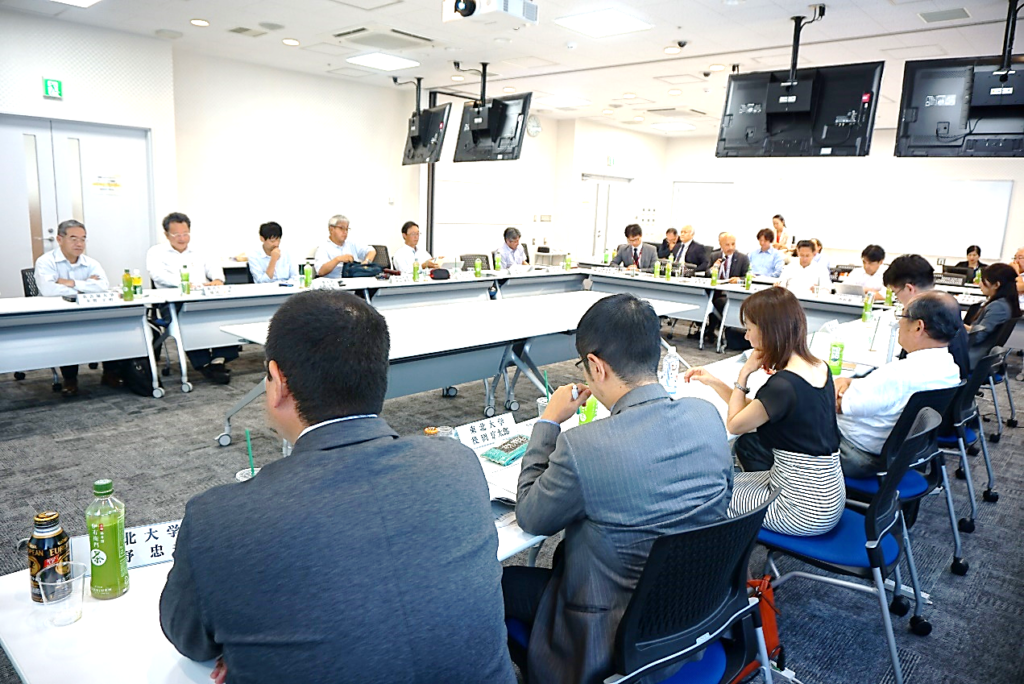 The Q and A session after all presentaions were over
The 2nd Core Clinical Research Hospital Global Clinical Trial Development Meeting will be held on 20th February 2018, in Osaka.
We look forward to welcoming all the members and attendants from core clinical research hospitals and we would appreciate your ongoing advice and guidance.
Hope this meeting become one of the small trigger to deepen mutual understanding among all the members.
Thank you very much