~The future drug development based on ICH E17 guideline~
On Friday 8th December 2017, we held the 9th Academia Clinical Development Seminar at Multi Media Hall, Center of Medical Innovation and Translational Research. We welcomed Dr. Yoshiaki UYAMA as a guest lecturer from Pharmaceuticals and Medical Devices Agency (PMDA). He actually played a key role in creating the ICH E17, and in the seminar he talked about the future drug development based on the ICH E17 guidelines along with actual specific articles.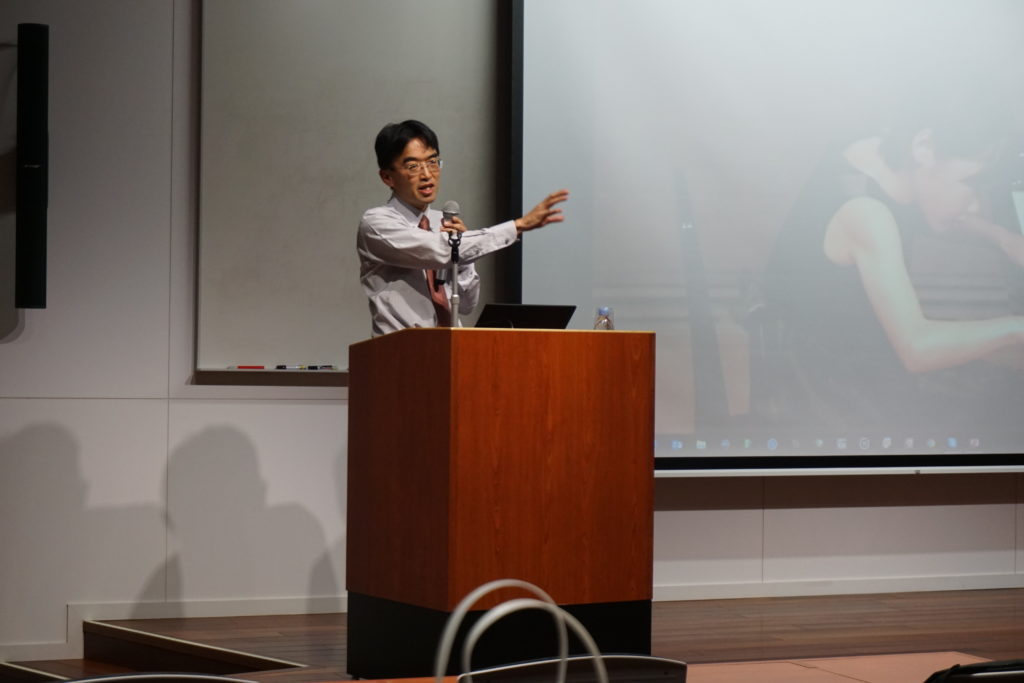 At the beginning, he said the little history of basic principles, ''There were originally thirteen basic principles, but we cut them down to seven by taking out an excess.  So if we stick with these seven, our drug development will progress dramatically.  It is lucky seven for us!!''  It was such an Americanized idea which left us a huge impression and implied bright future of drug development.
During the lecture, he also talked about the study of ethic factors and the potential impact on the ethic factors to the drug effects with concrete examples by using the detailed figures and tables.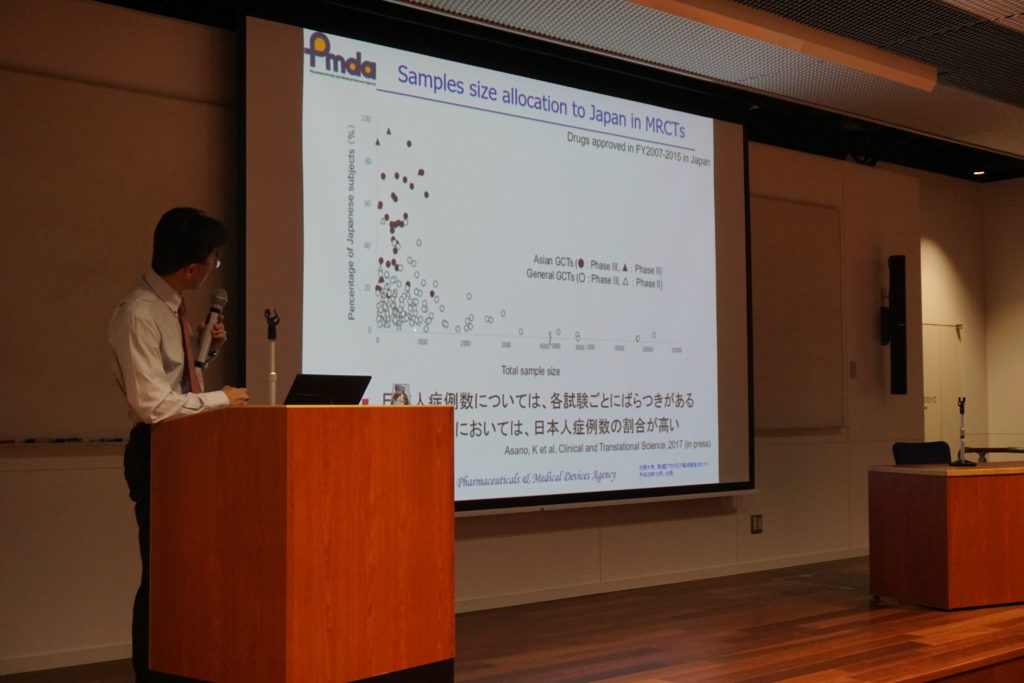 In MRCT(Multi Regional Clinical Trials), when plan the stage and it will be important to consider securing a group of patient in advance, in the drug development strategy because sometimes we don't see any effects or results in small number of cases with Japanese patience, but as Asian race, a certain amount of consistence evaluation data may be acquired.
With the coherent explanation of the constitution of E 17 guideline, the whole lecture was understandable and clear enough to accept the establishment, which leads to the good arrangement. We heard the positive comments from several people.
we hardly have an opportunity to welcome a researcher deeply involved with the E17 as a guest speaker, so it was such a precious moment for doctors, pharmaceutical development researchers, students and relevant parties promoting global clinical trials including us to reconsider ways to promote simultaneous developments based on international standards by minimizing independent regional clinical trials and by organizing more appropriate trial plans.
At last, he shared his family picture smiling by the lake with us and showed us a part of his outdoor-loving, active personality.  The lecture ended in a friendly atmosphere.
The last Academia Clinical Development Seminar of this year was held on January 30 at the same venue as this seminar, we had Dr. Kiyoteru TAKENOUCHI as a guest lecturer who is a CDISC controller from Translational Research Informatics Center (TRI). He talked about the overview of CDISC format and responses, academia was expected to take, and it entitled "The Concept of Clinical Data Interchange Standards Consortium (CDISC) and Academia's Sought-After Response."