(1st Seminar Report)"Importance of non-Clinical research and role of PM in drug development"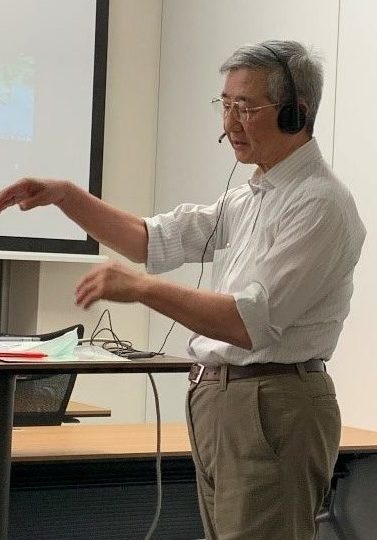 On June 19th, 2020, the 1st "Academia Clinical Development Seminar" was held. We welcomed Dr. Osamu SUGITA from Clinical research and Medical Innovation Center, Hokkaido University Hospital as a lecturer.
Although many symposiums had been canceled since the end of the last fiscal year due to the influence of COVID-19, we have been preparing to hold it in the Multimedia Hall. Unfortunately, we could not gather in the hall, but there were as many as 75 audiences online. We were very glad that our first attempt, webinar, was successfully finished.
Dr. Sugita gave a lecture entitled "Importance of non-Clinical research and role of PM in drug development". He has been in the field of Translational Research (TR) for 10 years. He talked about academic drug development through his own experiences.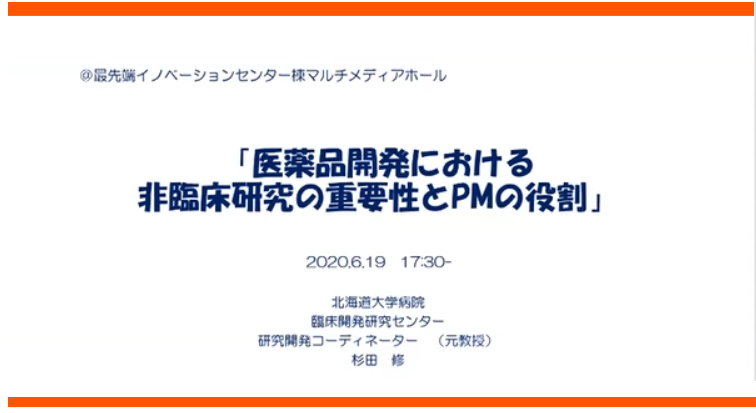 Firstly, he stated that supporting an academic research development has some difficulties such as,
●Because of a diversity of target seeds, it is difficult to be a specialist.
●It requires expertise including to correspond to Pharmaceuticals
and  Medical Devices Agency (PMDA) officers.
●It is influenced significantly by human resources, experiences, and funds.
Moreover since the guidelines are revised without notices, the issue is how we support seeds as a group by helping each other under the limited human resources legally.
Next, he explained the importance of the role of project manager (PM) showing the general research development conducted by companies. He emphasized that team building with specialists who have knowledge and experiences would be necessary because the abilities required of the PM are various, such as cooperating with researchers and stakeholders, practical management on financing and timekeeping, and figuring out the future trends etc.
Then, he described target product profile (TPP) analysis and SWOT analysis in detail. He also introduced useful tools such as the gantt chart and the Batch scan sheet.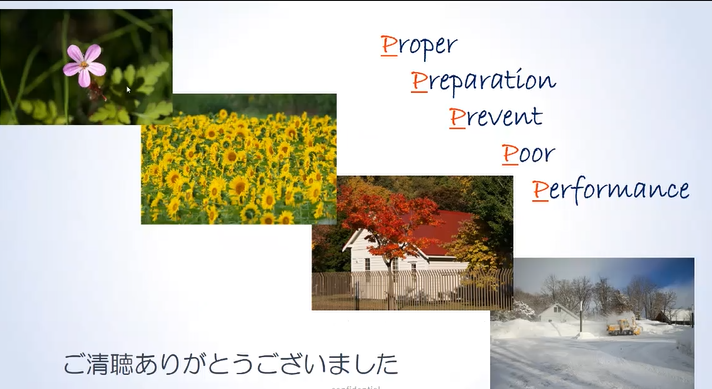 Lastly, he showed us some beautiful and impressive photos which had taken at his campus surrounded by nature and concluded his lecture by introducing his favorite motto "Proper Preparation Prevent Poor Performance" to us. His lecture was very useful for both researchers who are conducting clinical development and researchers who are supporting projects.
After the lecture, he answered all the inquires in great detail, for example the differences in support between funded seeds and non-funded seeds, how PM can earn Principal Investigator's (PI) trust in  decision making, and how to proceed clinical development under limited circumstances, and so on.
Following the last year, we are planning to conduct the fruitful seminars for mainly researchers and students from inside and outside university to acquire necessary knowledge in creation of academia originated medical technology and global clinical research for the purpose of practical use. The 2nd seminar will be held in August. Once the date is fixed, we will announce it on this website. Anyone with slightest interest is always welcome to join us!